TOP has relocated to Artane; see the new location here. Physical Therapy is still available via online consultations too.
Packages are available for more complex issues, see here.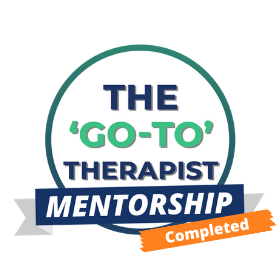 Therapy for Optimal Performance is a Physical Therapy and Strength and Conditioning Clinic run by Fiona Mernagh to help people from all walks of life to be rid of injuries, move better and feel stronger. It is all about maximising your physical health and performance.
Booking packages are available. You can read more about them here.
Physiotherapy services covered by major healthcare providers.

Ring 083 184 9894 now or book online using the form below or by clicking this link.
Testimonials
'I had a very invasive reconstruction operation on my knee and I visited Fiona for some rehabilitation sessions Fiona was absolutely brilliant from the start. Her knowledge and attention to detail on what I required was really helpful in getting me back on my feet and mobile again.

The sessions in the gym and on the treatment table definitely helped me and I wouldn't have got through those tough days without Fiona's commitment and dedication to helping others. Our sessions absolutely helped me in regaining confidence and strength to reach my targets. I would 100% recommend Fiona as she is amazing at what she does.' Paul Balmer
'I have been using gyms since before Fiona was born. Typically I'd get the usual non-interested, non-committed gym staff who randomly picked a set of exercises for me from a templated list, spent a few minutes going through it until they got bored and then let me at it until I came back for a change of plan six weeks later. They never checked form, never checked on progress, never stressed the importance of rest or never focused on proper stability and strength training.
Fiona is different. Every single exercise I've done (I reckon we've done about 150 different exercises in eight months) was carefully planned for me taking into account what I could and couldn't do and where I needed to go this month. Some of the exercises seemed almost too easy, some wouldn't even involve any weight at all. Looking back now they all made sense, they helped me with stability and form and built a platform for building and strength and losing weight.
Fiona listens. She sees issues before you do. She knows when something isn't working and comes up with alternatives. You get her full attention for every minute of every session. And the advice she gives on rest, sleep and food help me get the most from the sessions. No matter what your age, your state of fitness or your injury limitations I believe Fiona will get you where you want to go. If you listen to her and trust her

…'

Glyn
'Fiona helped me with my knee tendinitis. The location in the gym was brilliant for me and Fiona was very easy to work with and I would recommend her to anyone.' Joanne
'Fiona is such an amazing trainer, her attention to your form and personalised needs is so good. Hard to find trainers as good as her, I would highly recommend her to anyone.' Sarah Fitzpatrick
'In an attempt to rid myself of several niggling injuries I've experienced over the last year or so I decided to pay Fiona a visit. In just three sessions we looked into the root of the problem, worked on it and made out a personalised gym plan to keep me going over the foreseeable future.Would strongly recommend to anyone looking for a dedicated trainer who puts the extra time in for their clients!' Aidan Kelly
'I went to see Fiona as my back was a bit sore after having my first baby. Her massage was excellent and her suggestions of exercises to help were spot on. I then joined a class with other new mammies and I loved going every week. Fiona knows her stuff so well and is excellent at correcting your form.The classes she prepared were always well thought through, which pushed us, but at a pace that was manageable. She is very thoughtful and always goes above and beyond to make su

re every person gets the most out of the session – changing exercises to suit some people or suggesting additional exercises to help.
I will miss going every Monday morning, but I'm so much stronger now than I was. I thought it would be mostly core work, but i loved doing the weights. The car seat doesn't seem as heavy anymore! I would recommend Fiona to anyone as you get such personalised feedback and attention.' Cliodhna Eilis