Registration is OPEN!
SIGN UP HERE as an individual (€20/month)
SIGN UP HERE as a team (€300/month for up to 20 athletes and €15pp thereafter)
TOP Online Training has taken on a new face this year. On top of the pre-designed programmes (available here), I'm delivering monthly progressive training that will encompass all my latest ideas and training protocols.
Joining this journey should be a fun, challenging and educational experience. For just €20 a month, you will get access to a plan that will include:
A) 4 workouts a week (2 resistance based and 2 running based), delivered through the multi-functional RYPT app,
B) Access to my private Slack group for instant communication, feedback and TOP tips and
C) Injury based advice: how to tailor your training rather than abandon it while you rehab from injury, if needed.
This 4 month block of training has two options: an off-season general physical preparation for athletes OR a general fitness option for those who simply want to use the gym to get fit and remain so. I'll be in touch once you've signed up to find out which one you're interested in.
For early birds who sign up before the 18th of October, you'll get to avail of a 2 week prep period which will be delivered in the communication app Slack. Daily tips and challenges will help you prepare for success as you build the best mentality and habits before getting fully stuck into the programme itself.
Individual variations can be discussed in order to allow you to make the plan work best for you, especially based on your sport and season timeline. Some of my biggest influences in my programming include Mike Boyle & co, Dave O'Sullivan, Frans Bosch, Eric Cressey, The Gait Guys, Mike Robertson, Michelle Boland, Dana Santas and Joel Smith.
SIGN UP HERE as an individual (€20/month)
SIGN UP HERE as a team (€300/month for up to 20 athletes and €15pp thereafter)
You will then receive further communication from me within 24 hours with all the next steps. If you register before the 18th of October, I'll be adding you to the Slack group to take part in the 2 week prep period to further your chances of success in your training goals!
Cancel any time, though once one month is paid for no refund will be given for that month.
---
'I have been working with Fiona for a number of years now and I could not recommend her highly enough.
Fiona tailored every plan to suit my needs. She listened and adapted basedon my circumstances. Having moved consistently and with varying access to equipment Fiona has always been able to make training work for me, regardless of my situation. Her wealth of knowledge in providing individual workouts, recovery, and injury rehab has helped me become a well-rounded athlete. I had many injuries before training with Fiona. She has not only helped recover from previous injuries but has also helped prevent injuries from occurring.

Working with Fiona has brought my athletic ability to a level I did not know I had. She challenged me using specific training methods for Ultimate Frisbee. Her programmes trained my body not only to be able to cope with the demands of a high performance Ultimate season but also to excel at it.

Working with Fiona was the best and most important step in my athletic career.' Sarah Melvin, Irish Ultimate Euros Gold Medalist and Eurostar
---
"Fiona understands the demands of Ultimate and the strength and stability requirements. I improved speed and resilience throughout the last three seasons, with no major injuries, while living in Canada. Fiona was extremely adaptable and responsive in being able to change plans to accommodate me or my situation, like when I had a light ankle sprain after a tournament weekend I was back in the gym on Tuesday with a modified plan or changing a program when COVID had restricted access to gyms. Fiona provides a gym and running plan that is challenging, varied and really fun. Most importantly, I felt that I improved as an athlete and as an ultimate player with her guidance." Robbie Brennan, Furious George Ultimate Player
---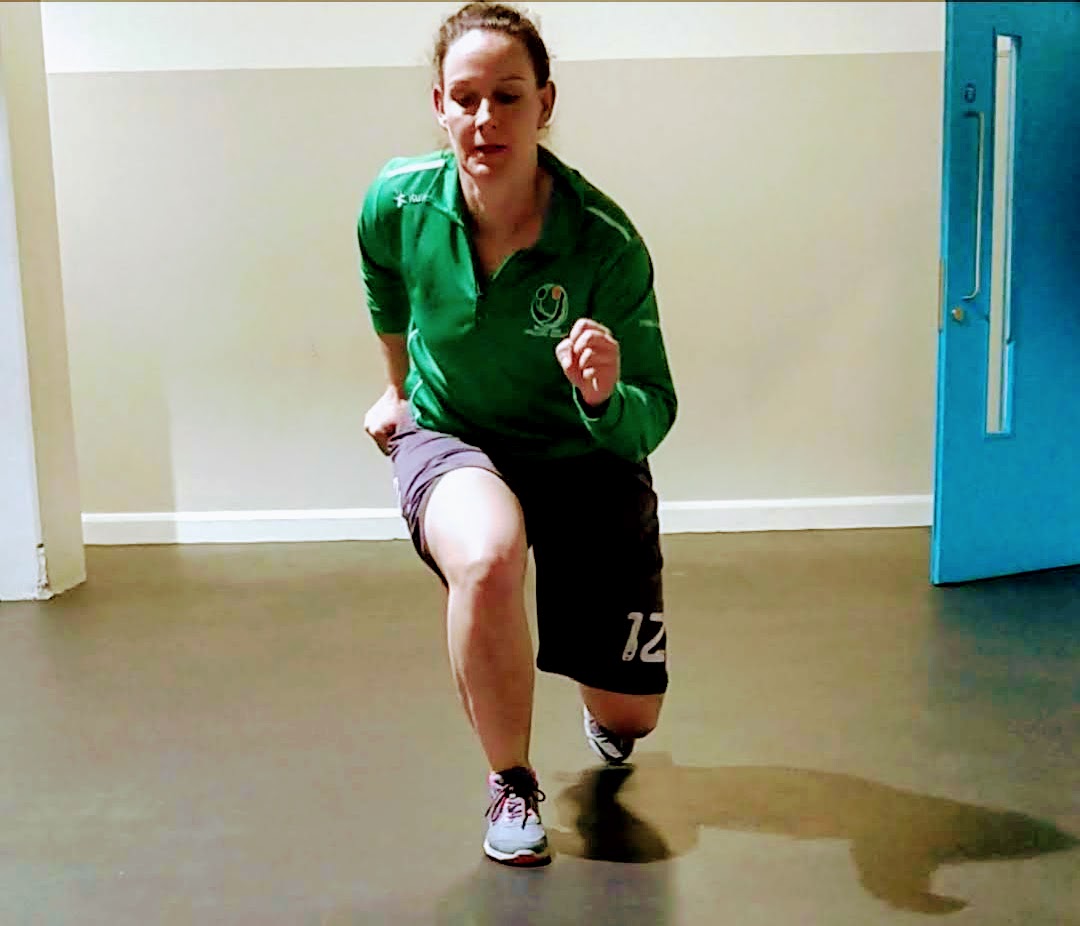 "Fiona's programmes are fun, challenging, and made me feel more prepared as an athlete than many others I've tried. She is adept at tailoring programmes to suit specific sports and personal needs, and keeps the work engaging. On top of this, Fiona is always willing to offer advice and feedback, and is committed to improving her clients' athleticism and mechanics. Even through lockdown she offered excellent support and critique. As a physical therapist she is thorough and attentive, checking in with progress regularly. I would highly recommend investing in training programmes and/or physical therapy at TOP." Sinéad O'Shiel Fleming, Irish Women's Gold Medalist Euros 2019 in Ultimate Frisbee
---
If you wish to cancel your monthly subscription, all you need to do is e-mail me or cancel the direct debit yourself and it will come into effect ASAP. There will be no refunds for any payments made to date.