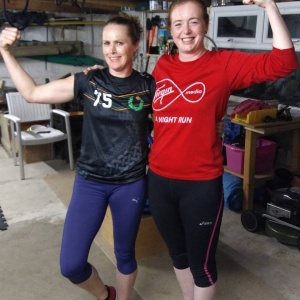 Sport/Hobby: N/A (General fitness!)
'I chose TOP because I really love Fiona as a personal trainer. I love her positivity- my win is her win. I love that she pays so much attention to every little detail- something really important to me as I am a bronze member so do my workouts on my own. I like to fill out the workouts I've done on my Google Drive and it's great because she keeps an eye of it she's always encouraging me even though I'm not in the gym with her. I also love the way she explains the benefits of each exercise- something which really helps me learn and motivates me to do the exercise well.'
Any particular goals at the minute?
                                                                   To do an unassisted pull-up- it'll happen eventually!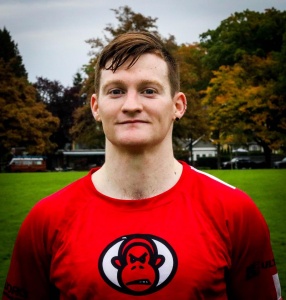 Name: Robbie Brennan
Age: 27
Sport: Ultimate Frisbee
Why did you choose TOP?
'I've known Fiona as an ultimate player way before I knew her as a coach. I wanted to tailor my strength, conditioning and mobility training to Ultimate and Fiona's experience in both of these fields made her a perfect fit. Currently living in Vancouver I can mail back and forth with plans/feedback/video and get the work done when it suits my schedule.'
Any particular ambitions or goals you have coming up?
'I have just finished a major goal which was to play USA Ultimate National Championships.
Going into the off season now will allow for a greater focus on mobility and correctives, strength and power. As the season gets closer the goals usually fall more into maintenance and injury prevention. Right now I'll be looking at tryout season in the new year as the next target.'
Name: Enda Ó Céilleachair
Age: 27
Sport: Ultimate Frisbee
'I had gone out to Fiona for Physical Therapy sessions before signing up. I was very happy with these and given that I hadn't done much regular gym work over the past season I knew I needed to step up and get going regularly again. I chose Fiona because of her background in PT, strength and conditioning and that she comes from the sport and has played at the highest level. Her attention to detail is paying off already.'
Any particular ambitions or goals you have coming up?
Be injury free, strong and explosive for next year's season.
Name: Áine Harte
Age: 20
Sport: Ultimate Frisbee
'I chose TOP because my friends that had been going were seeing great results.'
Any particular ambitions or goals you have coming up?
'I'll be playing Ultimate Frisbee world championships in the U24s division for Ireland and want to be at the top of my game.' [Nice one 😉 ]
Name: Margaret
Age: 67
Hobbies: Long walks, gardening
Reason for coming to TOP:
Left Achilles pain
Margaret's progress so far has surpassed her initial goals. She hasn't had pain for months but continues to train and benefit.
I love these two functional tasks that she can now do that she couldn't before:
1. The ability to get up off the floor without assistance. Before, she used to be very cautious and not get down even on one knee without being sure that there was something she could hold onto nearby when getting back up. Now she has been shown how to use her newfound strength and balance to lift herself up.
2. Putting on her socks standing up! Now she has restored her previous balance and flexibility so she can do it without having to sit down.
Name: Aidan Kelly 
Age: 26
Sport: Ultimate Frisbee
Why come to TOP?
'After two injury plagued seasons, I wanted to be able to gym and train smarter. With Fiona's knowledge of the sport and great eye for detail, it was the perfect match.'
What are your current goals?
'Keep getting stronger and fitter! Win some medals. Stay relatively injury free.'
Name: Stephen Dawkins
Age: 24
Sport: Ultimate Frisbee
Why he chose TOP:
"Wanted to be in the best possible condition to help the Irish u24s Men's team. Saw TOP getting started on the Southside originally and was very jealous, so when circmstances changed and TOP moved closer to me, I couldn't pass up the opportunity!"
Any particular ambitions or goals you have coming up:
"To jump higher, run faster, turn quicker, layout further, get injured less, finish stronger and get two more abs to complete my six-pack." 💪
Name: Shauna Ennis
Age: 29
Sport: Rugby
Why did you choose TOP?
"I chose TOP because I have a lot of small injuries that I haven't been able to recover fully from. I saw Fiona for a physical therapy session and was told the injuries could all be related to the way I move and do things. Instead of trying to fix one thing at a time I am now in the process of improving my whole body."
Current goals:
"The main goal now is to get back playing rugby competitively, and most importantly pain-free."
Name: Ciaran Costello
Age: 23
Sport: Ultimate Frisbee
Why choose TOP? 'Fiona has in-depth knowledge of my sport'
Current goals:
Increasing speed and making an Irish senior team.
Name
: Matthew Feely
Age
: 25

Your Sport: Ultimate Frisbee
"My best season of playing was on the back of consistent S&C work with a coach in Cork and after a few seasons with nagging injuries I wanted to get back to that level. Fiona's memberships are flexible and her experience as a PT meant that I could get niggles sorted out as well."
Any particular ambitions or goals you have coming up:
'Be fitter, faster, more explosive and stay as injury free as I can."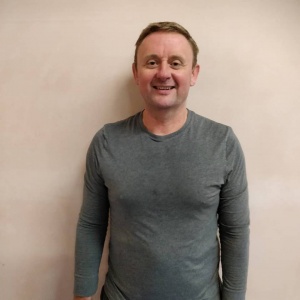 Name: Glyn O'Leary
Age: 54
Your Sport or Hobby: None. Maybe running (a little)
Why you chose TOP: Because of the Fiona.
Any particular ambitions or goals you have coming up:
Lose more weight. Soon…
(Glyn has lost over 14kg/31 lbs over 11 months working with a TOP programme of two personal training sessions a week and following a healthy diet and sleep routine.)